'
Our Personal Home Theatre
---
Being a music enthusiast and an engineer with a passion for designing and building elegant systems, this first project is the one we hold dear and close to our hearts.
This professional home theatre was created not only as a showcase to our clients but also for us to enjoy an immersive cinematic experience right at home!
A year of planning by me and my lovely buddy Nagendra and another year of experimentation with our design calculations, the calibrations and the acoustic designs, till we were convinced with the quality and reliability of the system as well as the acoustics.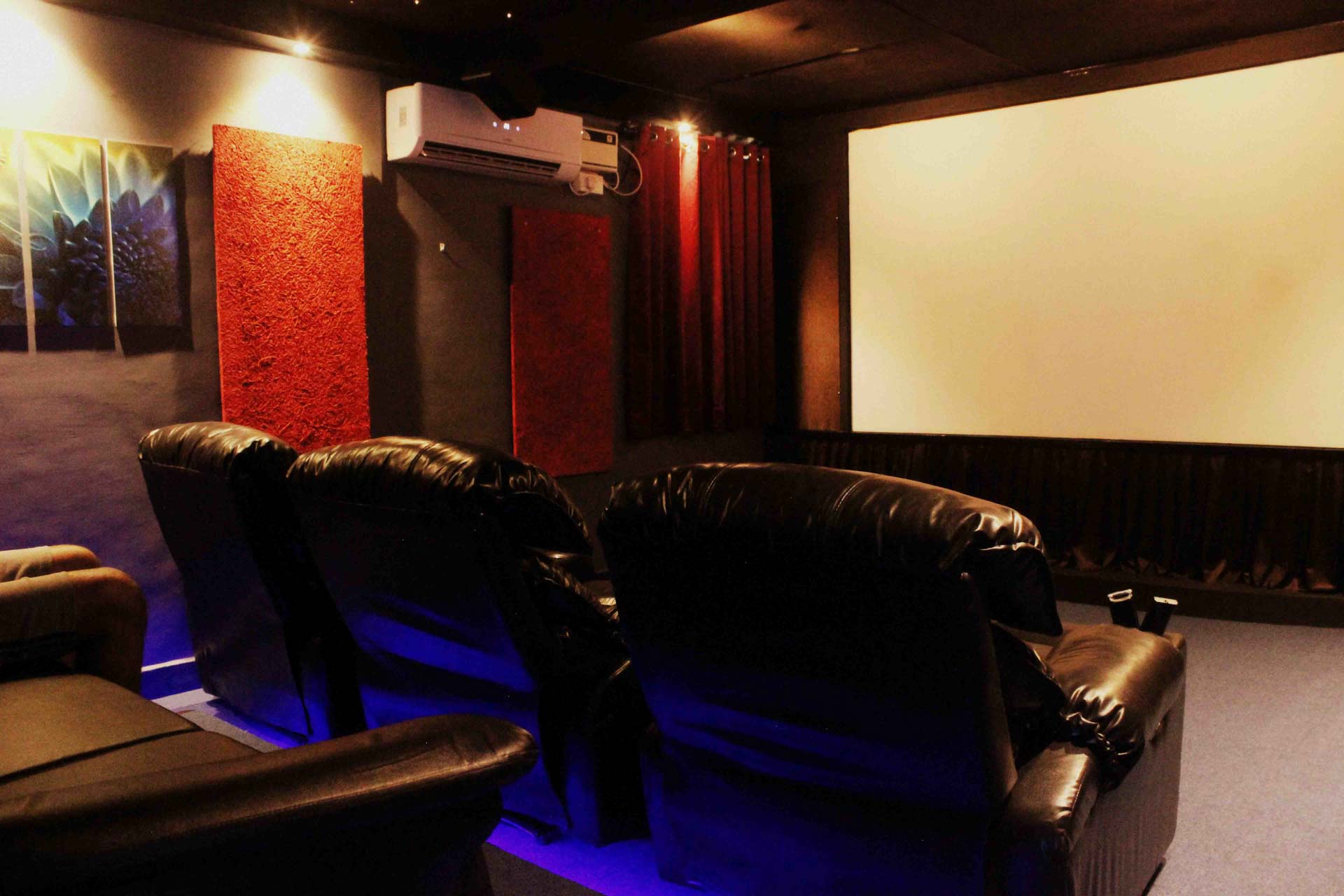 The theatre now is a 6 seater studio powered by a Marantz amplifier with a Dolby Atmos, DTSX and Auro 3D sound, which is one of the best you can experience in the comfort of your home.