Soirée Night Club
---
Well talking about this project (Soirée) I really feel proud since we managed to complete this project within 3 months, it's a very close to the heart project since we had lovely clients who trusted us with whatever ideas we pitched in they were always welcoming. The clients trusted us to such an extent they even let us do their interior designing.
This project we provided soundproofing solution, which can take care of 130dB of sound inside the club and allow only 60dB of sound to get out. At the same time we also had to take care of acoustic treatment inside th club so that we get the best of the speakers we have installed. Everyone who listens to the sound just goes wow and whe we get that reaction actual feeling of satisfaction rises through us.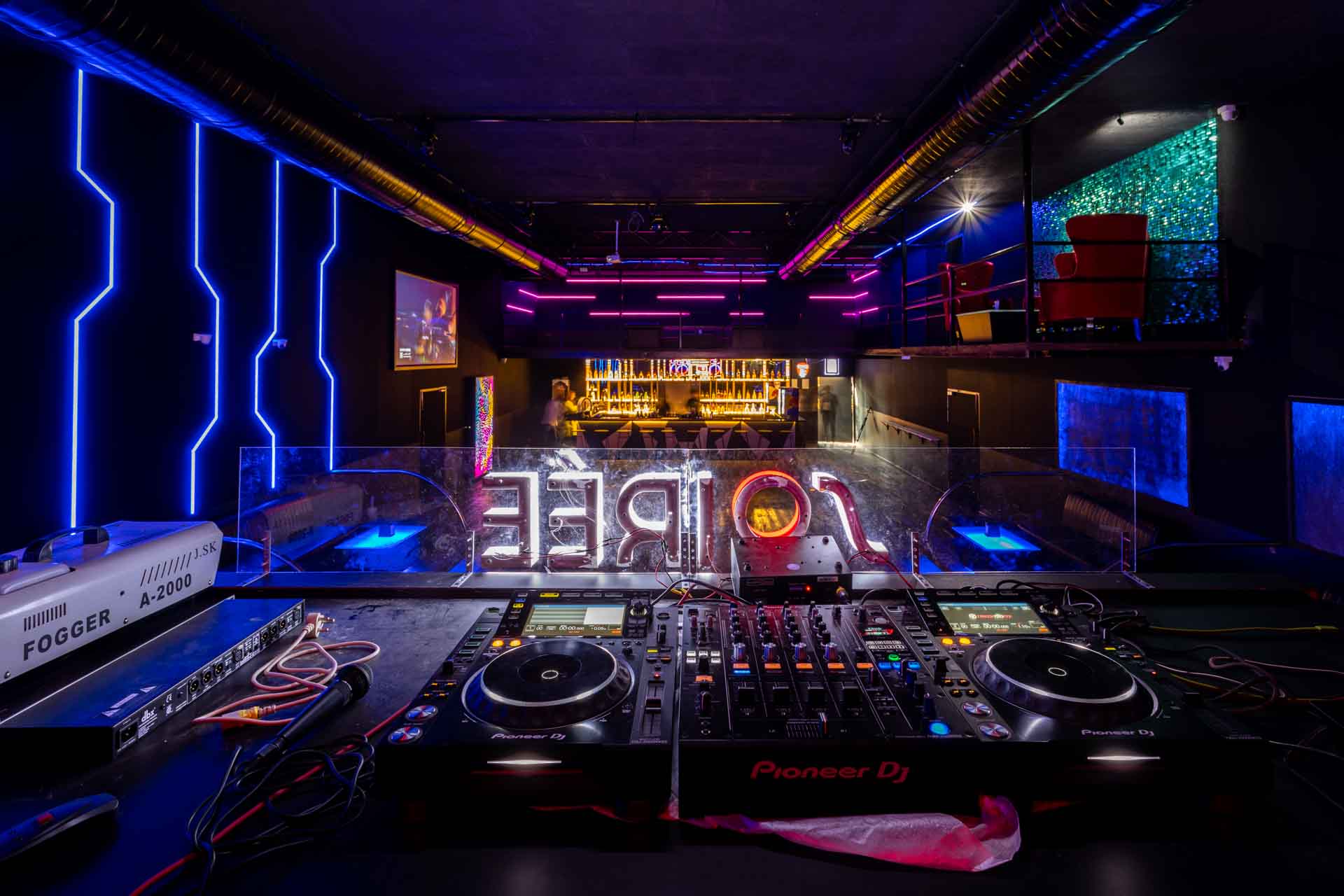 We have installed RCF line array system with 2 subwoofers providing clean sound.
The lighting was the part of the interior design which we closely worked with the owners and you can see the result in the photograph., I still remember how much time we spent on designing the DJ table. When designing the club we kept in mind that all the areas should look different from each other as u can see there are 4 vip areas and all look different, the bar was designed to give a very elegant look to the club,
Firstly would like to thank Mr Vikesh Harmalkar, for trusting us DJ Prit and Orika for having faith in us and wishing them all the best.