Top 5 Best Home Theater Systems of 2023
---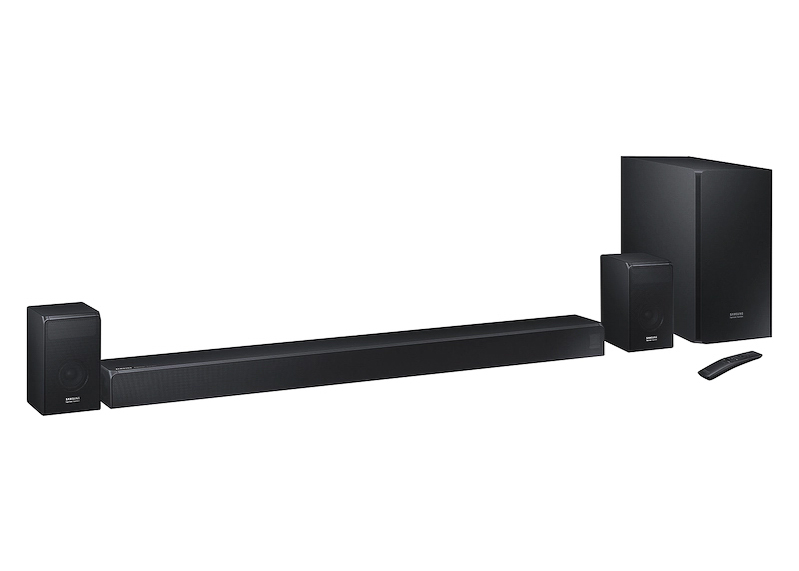 Samsung HW-N950 Home Theater System
Are you looking for the best home theater system for your space? With so many options available in 2023, it can be overwhelming to decide which one is right for you. We've rounded up the top 10 HTs based on quality, price, and performance to make your choice easier.
Samsung HW-N950 Home Theater System
---
The Samsung HW-N950 home theater system is the ultimate in Dolby Atmos 7.1.4 multi-speaker package. Boasting up to 15 speakers, this system features Dolby Atmos® technology for an immersive surround sound experience and delivers powerful bass with a dedicated subwoofer for deep, rich tones. With compatibility with both 4K and HDR video, the Samsung HW-N950 will make your movies come alive with stunning visuals and crystal clear audio.
LG SN11RG 7.1.4 CH Sound Bar With Dolby Atmos
---
Looking for a great home theater system but don't want to sacrifice the convenience of a sound bar? Look no further than the LG SN11RG 7.1.4 CH Sound Bar with Dolby Atmos. This sound bar comes with a dedicated subwoofer and supports up to 7.1.4 channels, immersing you in an eruptive soundscape that rivals dedicated audio systems. With High Resolution Audio capabilities and Chromecast built-in, this soundbar is ready for your next movie night!
Sonos Play 5 Wireless Speaker System Bundle
---
The Sonos Play 5 Wireless Speaker System Bundle is an industry-leading home entertainment setup. Featuring two Play 5 speakers and a Beam Soundbar, this bundle offers exceptional audio immersion and room-filling sound. Experience crystal clear vocals with the Sonos Trueplay technology and fill the entire room with sound thanks to the dedicated subwoofer. This ultimate home cinema system is also ready for all your streaming needs with support for Apple Airplay 2, Amazon Alexa, and other streaming services.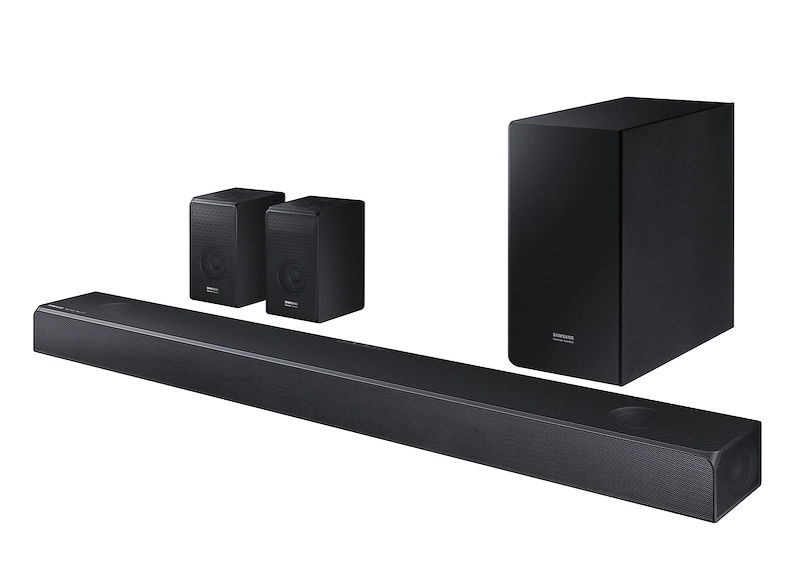 LG SN11RG 7.1.4 CH Sound Bar With Dolby Atmos
Vizio 36-Inch 5.1 Home Theater System Surround Sound Bar Kit with Subwoofer and Audio Deck.
The Vizio 36-Inch 5.1 Home Theater System Surround Sound Bar Kit is a great option for those looking to add serious audio depth and clarity to their home theater setup without spending too much money. With 5 channels, a dedicated subwoofer and an audio deck that easily connects all your devices, this system produces crisp and powerful sound. Perfect for movies, shows, gaming and music, the Vizio home theater system delivers incredible sound quality for any genre you can imagine. Enjoy deep bass performance with the wireless subwoofer and experience dynamic surround sound in any room of the house.
Onkyo HT-S7800 5.1 Channel Dolby Atmos Home Theater Package with 4 Tallboy Speakers and a Subwoofer
The Onkyo HT-S7800 is a great home theater system for those looking for an immersive entertainment experience. This system comes with 4 tallboy speakers, a center channel speaker and subwoofer to deliver dynamic sound from all directions. It also supports Dolby Atmos technology with height channels for dynamic positioning of effects and vocals as well as DTS Neo:X advanced surround modes for movie and game soundtracks that deliver dynamic surround sound. The amplifier can drive up to 380 watts of power so you get impressive audio performance in any space. Enjoy powerful bass response with the 100W subwoofer paired with the 8" woofers on the tallboy speakers.