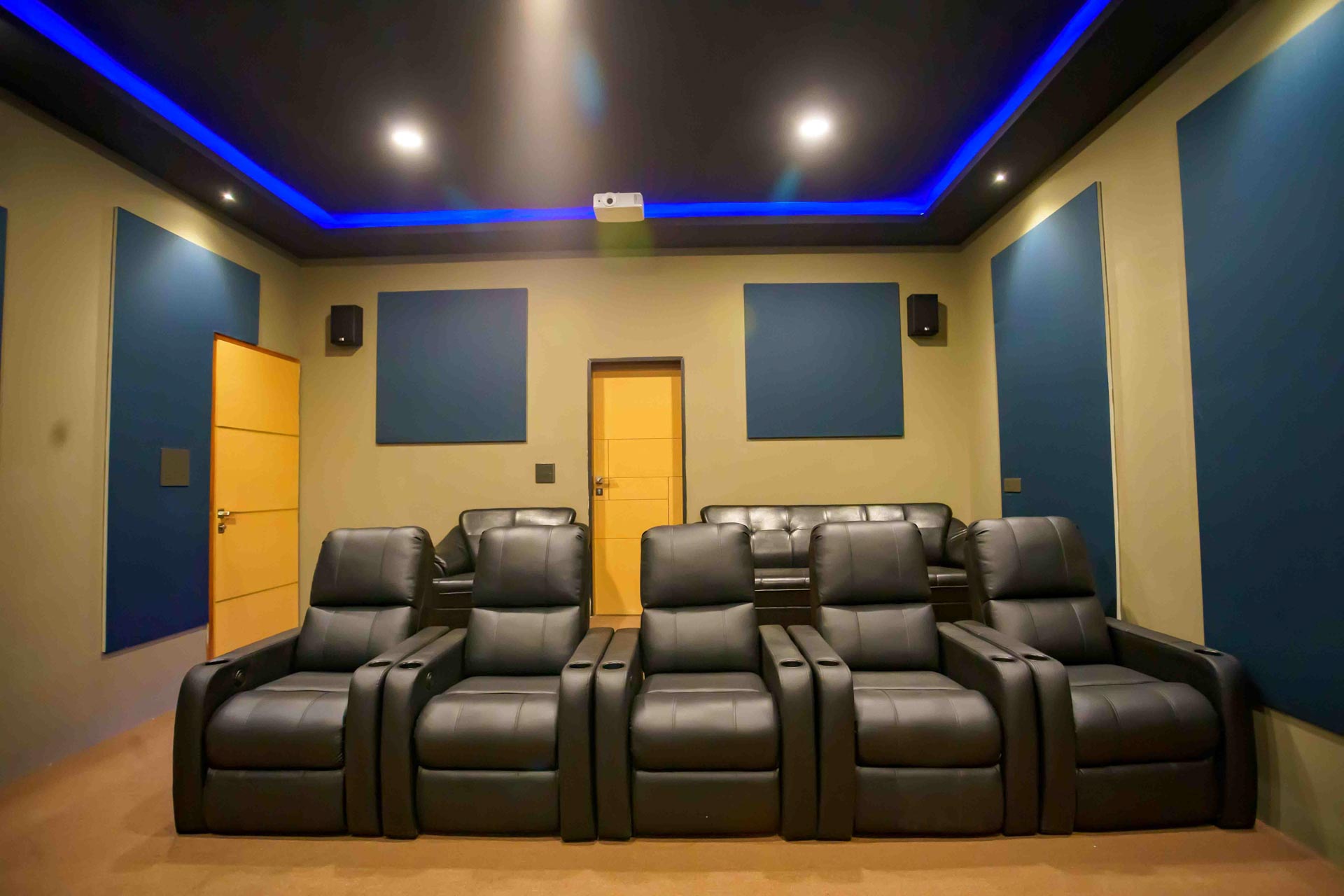 Adv. Vikesh Harmalkar's Home Theatre
There is something about projects like this that motivates us - just the right amount!
We had a super amazing time working with Adv Harmalkar to build this super-luxe home theatre.
This Dolby Atmos home theatre with 7.2.2. speaker configuration creates the ultimate viewing experience with moving audio that flows around you. This piece of resistance is equipped with the Ultra HD Optoma 4K projector for incredible detail, contrast, and colour.
Working on this project and the client was an absolute delight!